Since We all know Indore is so much famous for its tourist places. In all these tourist places there are so many water falls which are near to Indore.
Indore is famous for its rainy season. It starts from mid of June and continue till September. We can feel the deep beauty of water falls in rainy season. So if you are planning to visit any water fall please plan it in rainy season only.
Today we will tell you about that water fall which is very near to Indore but still don't have so much crowd there. The name is Chidiya Bhadak.
Warning:We will suggest that, you have to carry food supply and drinking water with you. Because no food and drinking Water available near the water fall itself.
Special About Chidiya Bhadak Waterfall
Name of place sounds very funny but it is very beautiful place. The name is given to the fact that there are to many birds species available near the place.
Chidhiya Bhadak waterfall is not crowdy as Pataal Paani, Tincha water fall which are near to Indore.
The Surrounding Environment of Water Fall is Very Peaceful and pleasant.
Activity Available at the चिड़िया भड़क
You can enjoy the bath in the river. Photography and Selfie spots. चिड़िया भड़क is also attract adventure lovers because of other activity options available like camping, trekking spot and Camp fire etc.
यह बर्ड वॉचिंग के लिए भी शानदार स्थान है। यहाँ पर बहुत ही सुन्दर पक्षीयो की प्रजातिया भी मिलती है|
This is one of best place for outing nearby Indore, and enjoy picnic games and food.
Chidiya Bhadak Waterfall Distance From Indore
Chidiya Bhadak water fall is situated in Badwah, Kargone district. Chidhiya Bhadak water fall is approx 70 Kms from Indore. You can reach there by 2 or 4 wheeler easily.
Chidiya Bhadak वाटर फॉल का Video
Chidiya Bhadak की Images, Photographs
As you will go on near to waterfall your excitement would increase continuously.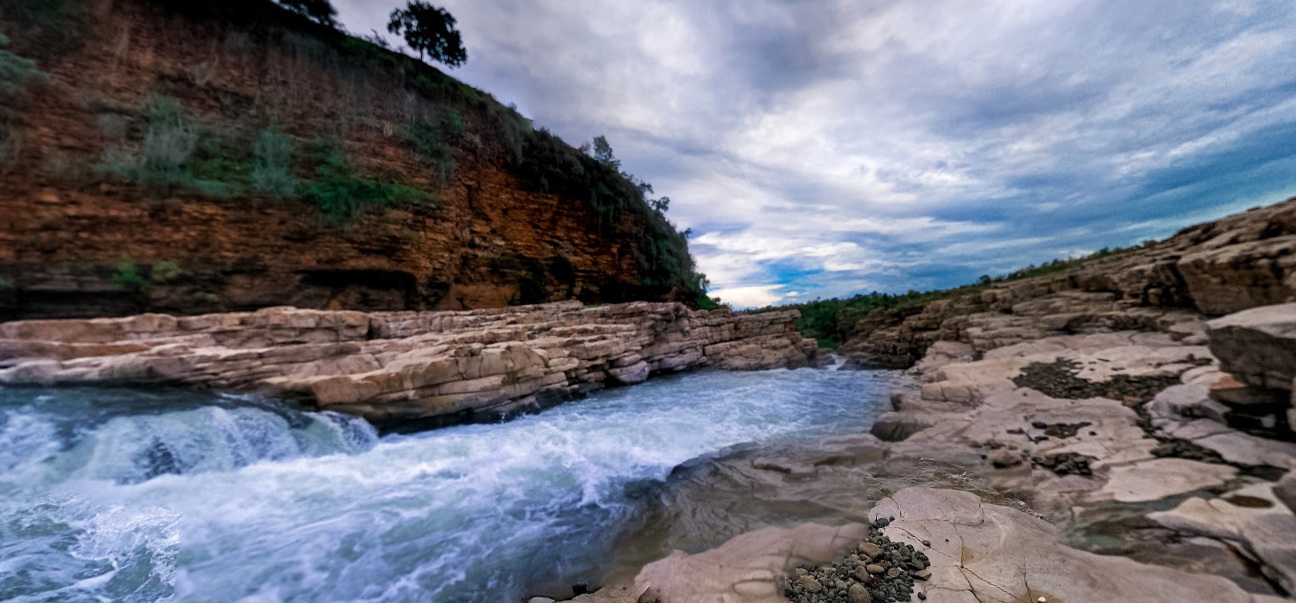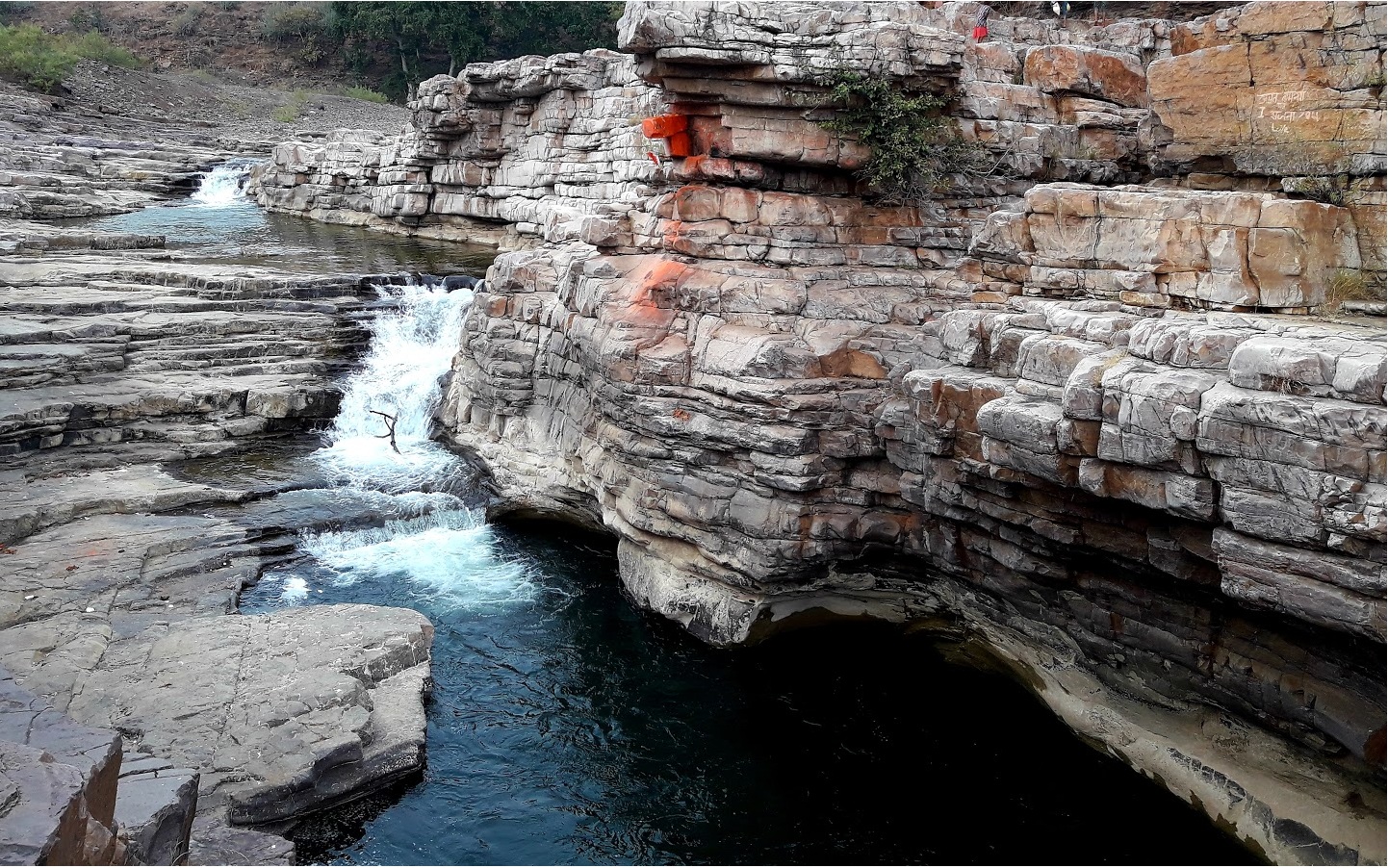 Chidiya Bhadak झरना Indore Location GPS Point
Chidiya Bhadak water fall is situated in Badwah in the Kargone district. Near Nyapura village.
22.362527785291324,76.0449336149558
How to Reach Chidiya Bhadak Waterfall पिकनिक स्पॉट इंदौर
From Indore you have to move to Khandwa road first and pass Shani Dev temple.
From Shani Dev temple go straight and ask any local person, there is a defined left turn for Chidhiya Bhadak water fall.
Take that left and you have to reach Nayagaon.
You have to drop your four wheeler here and need to trek 1.8 Kms, but two wheelers can go till the water fall itself.
Best Time to Visit Chidiya Bhadak Waterfall पिकनिक स्पॉट इंदौर
In the rainy season beauty of this waterfall becomes extended. Choral river passes through a very narrow way in between the hills and creates this water fall.
The path to reach to the चिड़िया भड़क waterfall is full of greenery. This greenery will give you a very pleasant experience. When you will reach near to Chidiyabhadak waterfall you can listen the sound of water. Which will attract you so much.
Nearby Attractions
Here you will feel very peaceful and makes you calm your inner soul. The current of water is high which makes it crystal clear.
Depth of water in the river is not much and it is safe for the people to enjoy. You can put your feet inside the water and can sit without any fear but at an appropriate place. People who wants or like to take dip inside the river they also able to enjoy, because water is not much deep.
For one day picnic this place is very nice.
Preperation and Plan Before Travel to this Destination
First check you vechicle typre properly because there is no any puncture shop. Not only Puncture shop there is not any shop of mineral water and food. So carry the water and food supplies.
No need to do worry about mobile signals. You will get full coverage of all service provider.
Be very careful at the time of bathing inside river.
We request you guys to keep the place clean and don't put bottles, cans, cigarette butts, empty chips, biscuits packets and other garbages. This is probably one of the clean waterfall of Indore and please keep it clean, before leaving from the place.